12 Most Beautiful Churches in Wuhan
Hanyang Catholic Church(hubei.gov.cn)
There are many churches hiding in the busy streets of Wuhan city. With crosses and glass windows with colored drawings, they offer quiet and ideal places for praying, reflecting and wedding. This article summarizes 12 most beautiful churches in Wuhan.
1. Glory Christian Church
The "Red Church" on Huangshi Road
This church was built in 1931 to celebrate the 100th birthday of Griffith John, the first missionary in Wuhan, and it was changed into present name in 1951. This Gothic structure has a floor space of 1,191 square meters. The belfry in front stands tall with red tiles sloping down on both sides of a cross. The vertical lines on the walls and arch-shaped windows give onlookers the feeling of being lifted into the sky. The foundation lines at the bottom of the church make it appear modest and simple. Facing the church, you feel a sense of importance and dignity. The cornerstone at the base of the building is still well-preserved.
Its three stories are made of red bricks and wood. The first floor contains offices, the second floor which has the capacity to host 1,000 persons is used for religious services, and the third floor is an open viewing stand. This makes it the largest Christian church in Wuhan.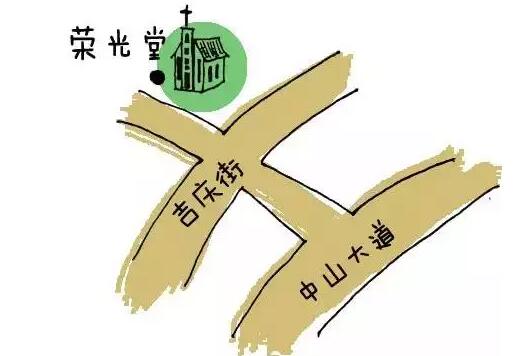 Address: 26 Huangshi Road, Jiang'an District, Wuhan
2. St Joseph's Cathedral
Timeless classic near Jianghan Road
Located just opposite the Central Hospital of Wuhan, the St Joseph's Cathedral was designed by missionary Angelus Vaudagna and built in 1876.
The architectural style is similar to that of the Romanesque basilica, and the layout resembles a Latin cross. It is a two-story brick and wood building with an overall length of 40 meters and a width of 26 meters; the main hall has a width of 14 meters. Dome-shaped belfries stand on both sides at the back of the cathedral. The cross on the top of the church stands at a height of 22 meters. The construction area measures 1,024 square meters. This facility has five altars and a capacity of more than 1,000 people. Religious figures as well as their stories and origins are carved on the main columns inside the facility. Today, St Joseph's Cathedral is one of the venues where locals can have Western-style wedding ceremonies.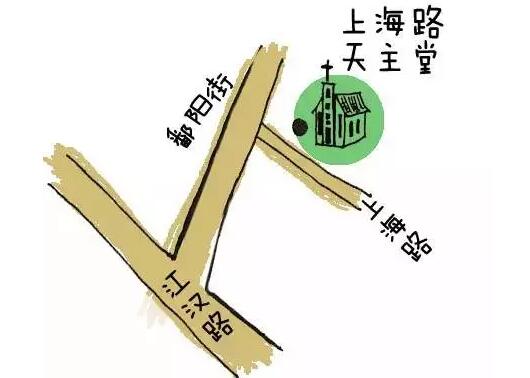 Address: 16 Shanghai Road, Hankou District, Wuhan
3. Hankou Orthodox Church
Most beautiful "onion bulb" on Poyang Street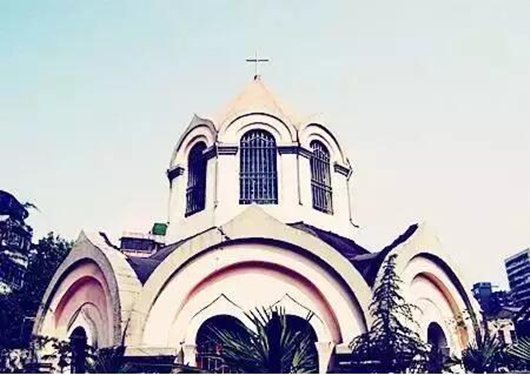 Located at the intersection of Poyang Street and Tianjin Road, it was nicked named by locals as "onion bulb" due to its appearance. According to officials from the Russian Religious Department, Hankou Orthodox Church is the oldest remaining Russian Orthodox Church outside of Russia.
Occupying a 220-square-meter area, Hankou Orthodox Church is a unique structure distinguishable by its Byzantine-style architecture, which causes it to stand out among the other buildings in Jiang'an District. The entire complex was constructed in accordance with the traditional Latin cross layout. The walls feature elegant arches, pilasters, and carved lines. The main structure looks like a hexagon from above, with six walls connected to a rising, pointed ceiling.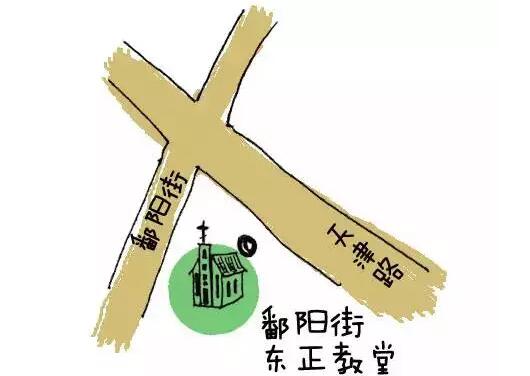 Address: 48 Poyang Street, Jiang'an District, Wuhan
4. Salvation Church
Most beautiful glass window on Hanzheng Street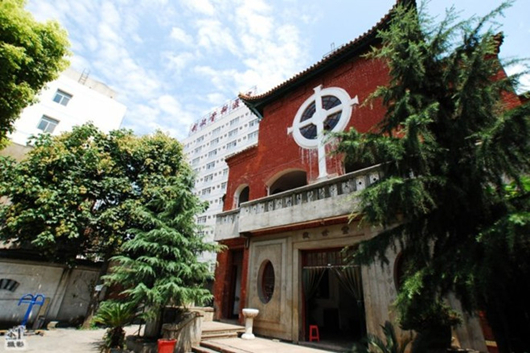 Originally named Gospel Church, it was built in 1930. It is a religious structure which incorporates both Chinese and Western architectural styles. Facing the Han River to the south, this two-story brick and wood building was constructed in accordance with the Latin cross plane layout. It has a total floor area of about 780 square meters.
The main entrance features a single-eave, Chinese-style, helmet-shaped, glazed tile roof, which showcases the strong regional characteristics of Southern China. A huge Celtic cross window sits in the middle of the white stone wall; this is characteristic of British Christian churches. The cross window was made in Britain and then shipped to Wuhan. The interior is filled with Western style architecture, and bears the inscription "以马内利", which means "Immanuel".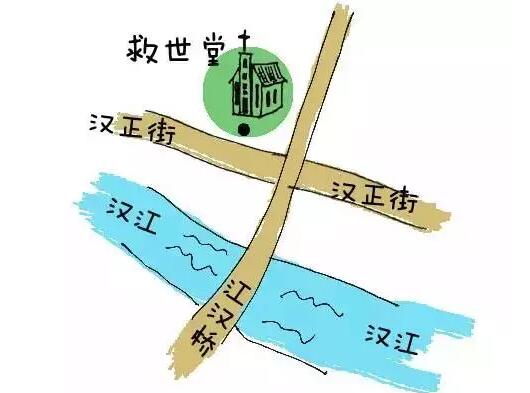 Address: 447 Hanzheng Street, Qiaokou District, Wuhan
5. Hanyang Catholic Church
A surprise in old town
As one of Wuhan's significant historical structures, the Hanyang Catholic Church was founded by Edward Galvin, a missionary from Ireland. According to historical documents, the church started construction in 1921 and completed in 1936.
This gothic-style church is about 50 meters in length and 15 meters in width; it occupies an area of more than one thousand square meters. Once completed, this church was the largest in Hanyang.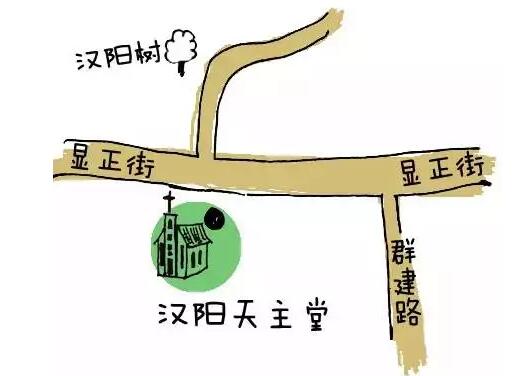 Address: 163 Xianzheng Street, Hanyang District, Wuhan
6. HuaYuanShan Catholic Church
A pearl of Huayuan Hill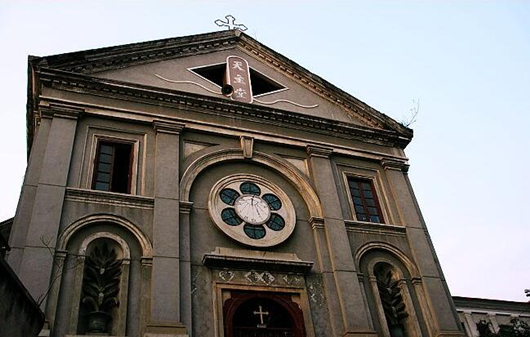 Located at the southern foot of Huayuanshan (Huayuan Hill), the Catholic Church was designed by Vincenzo Epiphane Carlassare, a missionary from Italy. The construction was completed in 1889 with a cost of 10,000 liangs of fine silver.
Nowadays it has become a scenic spot in ancient Tanhualin street block. There is a rosette window in the center of the church's front elevation and a western style sundial, which is a rare design among churches at home and abroad.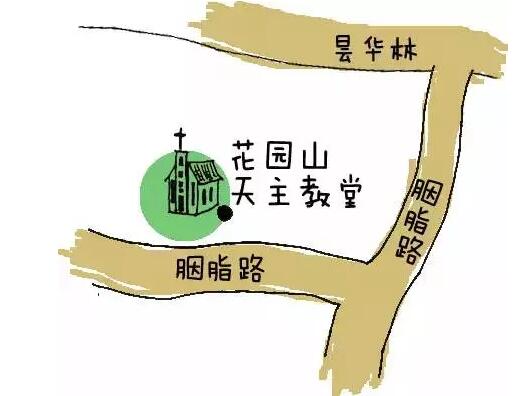 Address: HuaYuanShan Street 2#, Yan Zhi Road, Wuchang District, Wuhan
7. St Michael's Christian Church
Gothic style in the depth of alley
Built in 1918, the St Michael's Christian Church is one of the churches built by Episcopal Church in the United States of America in China. It is also one of the most ancient and excellent church architecture in Wuhan. The building is covered with Boston ivy in summer.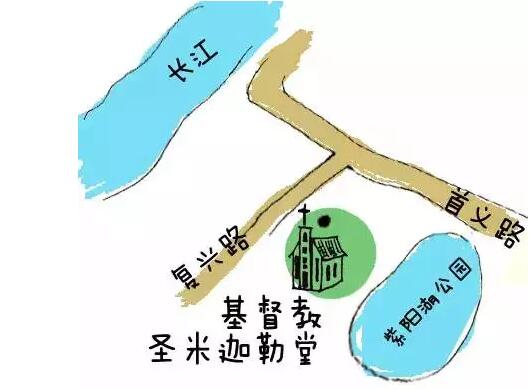 Address: 26 Fuxing Road, Wuchang District, Wuhan
8. Tsung Tsin Church
The oldest Christian church in Wuhan
Tsung Tsin Church was founded by Griffith John, a missionary from Britain, in 1864. It is the first Christian church in Wuchang, as well as the oldest one in Wuhan city. Located in Tanhualin street block, it was once used as warehouse of a paper mill and resumed its function as church in 2000.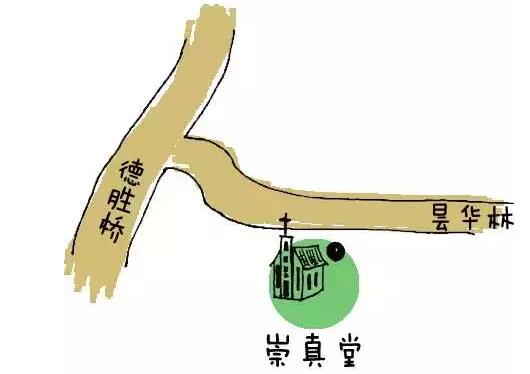 Address: No.44 Gejia Ying, Wuchang District, Wuhan
9. Church in Boxue High School
The gentle breeze of British style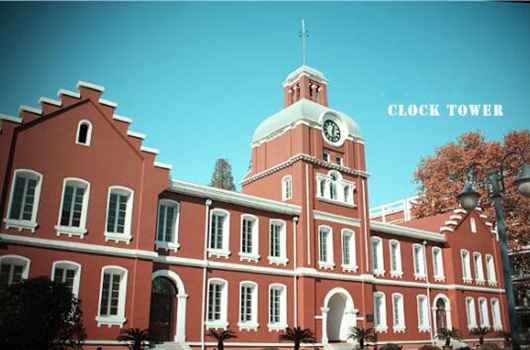 There is a church in Boxue High School (also named Griffith John College), now named Wuhan No.4 High School. The brilliant red building was constructed in 1907 by Christian London Missionary Society, and was originally named Wilson Memorial Church. With an area of over 600 square meters, it is a rare British Gothic chapel in Hubei, and is listed as excellent historical architecture.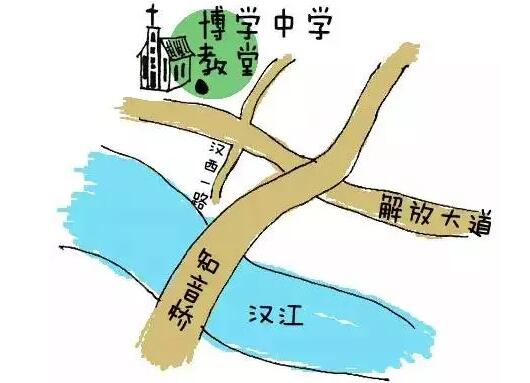 Address: In the campus of Wuhan No.4 High School, 347 Jiefang Avenue, Hankou District, Wuhan
10. Wuchang Christian Church
The most frequented church in Wuchang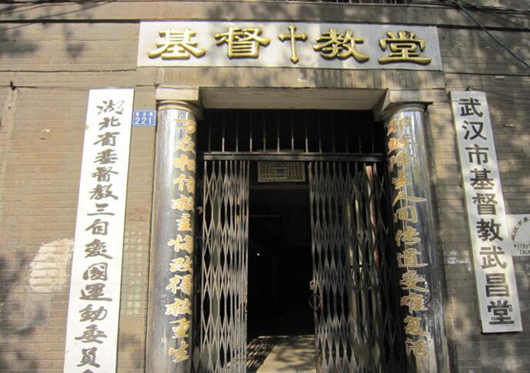 Located in Simenkou of Wuchang, this church is the most frequented one by locals in Wuchang. It opened on September 23, 1984, and the site was originally for Wuchang Young Men's Christian Association. In the meanwhile, the church also houses the two sessions of Hubei Christian and Zhongnan Divinity School.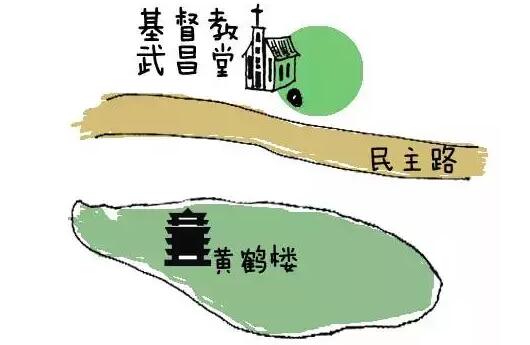 Address: 221 Minzhu Road, Wuchang District, Wuhan
11. Qingshan Christian Church
The only of its kind in Qingshan District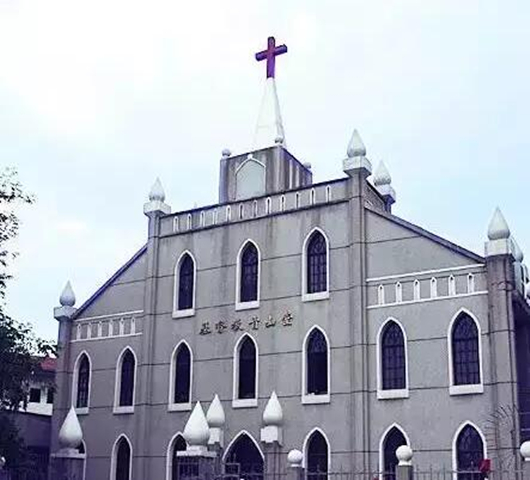 Qingshan Christian Church is the first independently designed and constructed church in Wuhan since establishment of the new China. It is also the only Christian Church in Qingshan District of Wuhan.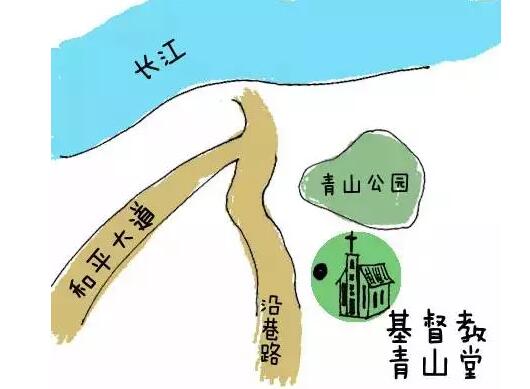 Address: Yangang Road, Qingshan District, Wuhan
12. Boquan Catholic Church
Earliest church in Wuhan area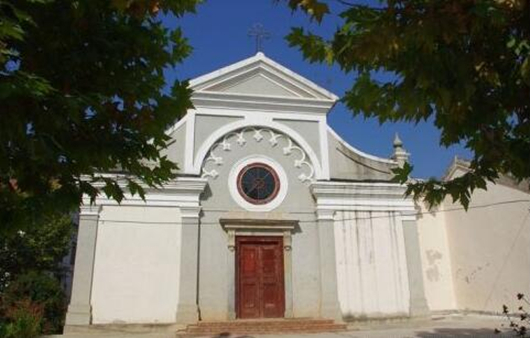 Built in 184o by a missionary from Italy, it is the earliest church in Wuhan. The church is surrounded by trees, and it still offers religious services today. The architecture is of Roman style, and the layout resembles a Latin cross. The monolayer post and panel structure is well preserved.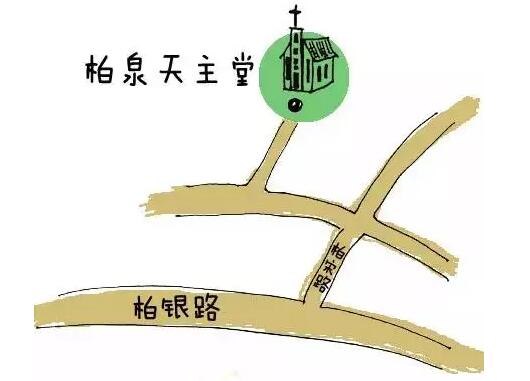 Address: Liujiazui, Boquan farm, Dongxihu District, Wuhan
(hubei.gov.cn by Mao Huifang)